Sild Co., Ltd. is the manufacturer of cold drawn special shapes of special steel and stainless steel flat bars.
SILD Section
Many metal materials are formed by casting, joining, cutting, plastic working, etc., but the processing method is decided by comprehensively considering the shape, material, dimensions, quantity, processing cost, etc.
Among them, plastic working is characterized by its low processing cost compared to other processing methods, and is used in many products.
Plastic working includes rolling, extrusion, drawing, forging, rolling, sheet metal pressing, etc., but Schild's deformed drawn products meet the customer's product specifications such as dimensional accuracy, length, bending, mechanical properties, and decarburization. In addition, it is manufactured by a combination of hot rolling and cold drawing.
Features of "cold drawing"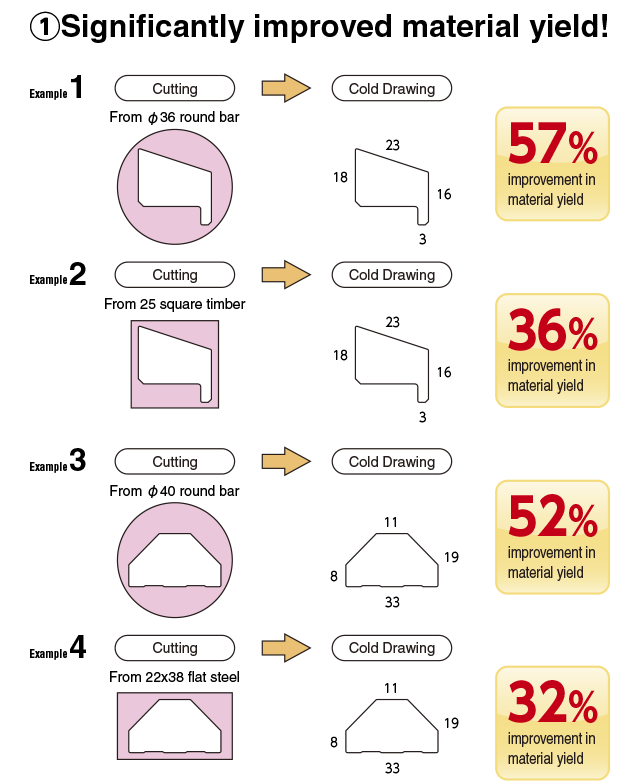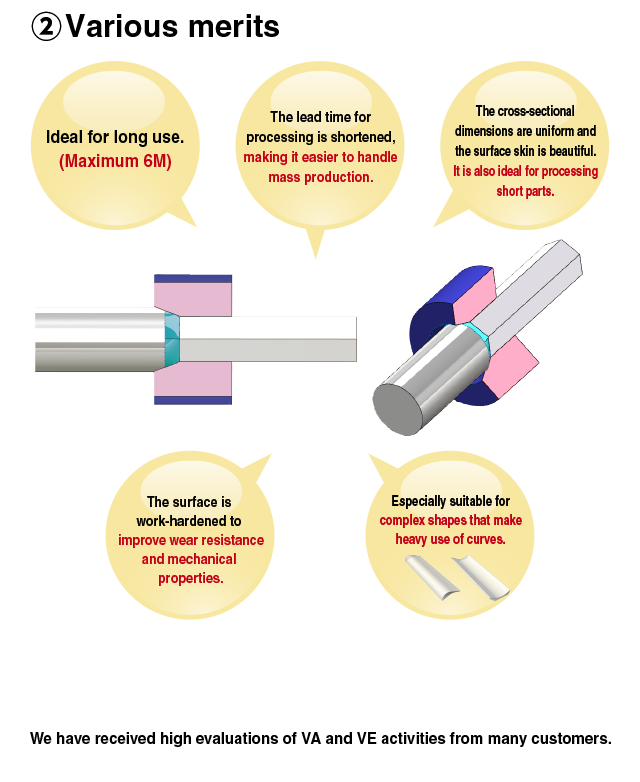 Types of steel manufactured (JIS Standard and equivalent)
Rolled Steel for general structural use (SS)
Carbon steel for machine structural use (SC)
Nickel-chromium steel (SNC)
Nickel-chromium-molybdenum steel (SNCM)
Chromium steel (SCr)
Chromium-molybdenum steel (SCM)
Manganese steel, manganese-chromium steel (SMn, SMnC)
Aluminum-chromium-molybdenum steel (SACM)
Stainless steel (SUS) Heat-resisting steel (SUH)
Carbon tool steel (SK)
High-speed tool steel (SKH)
Alloy tool steel (SKS, SKD, SKT)
Spring steel (SUP)
High-carbon-chromium bearing steel (SUJ)
Free-cutting steel (SUM)
Magnetic materials (SUY, Si)
Non-ferrous metals (Permalloy, Inconel, titanium, phosphor bronze, etc.)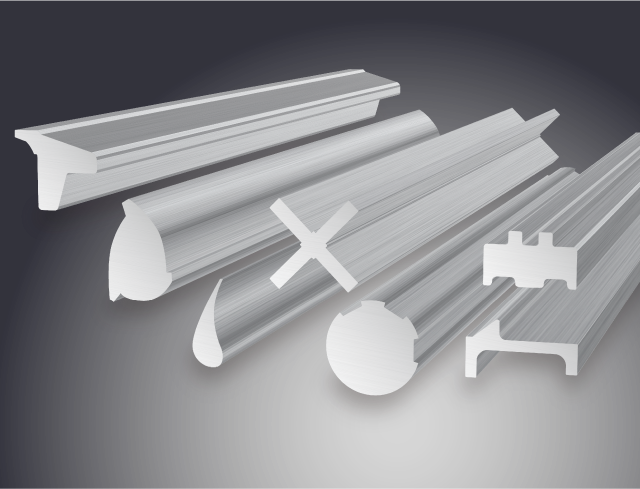 Standard precision of special shape drawing (General specifications: without instructions)
●Shape
Dimensional tolerance : ±0.1
Corner radius (R) : R0.5 (max)
Angle tolerance : ±30'
Surface roughness : 25S (max)
Length : 6,000 mm (max)
Cutting tolerance : ±1mm
Bend : 1mm

※Please feel free to contact us for other specifications and accuracy.
■Manufacturing capability range (mm)
Special shape drawn standard measurements)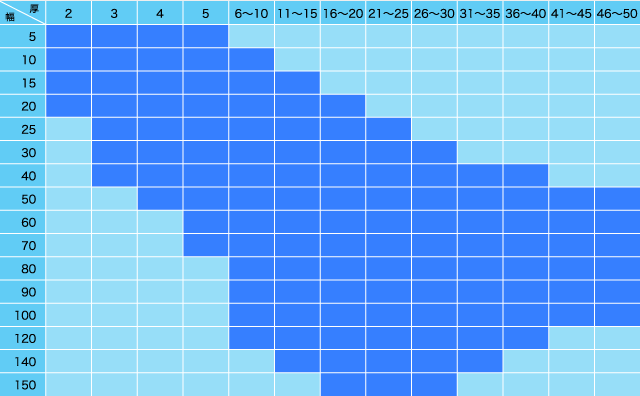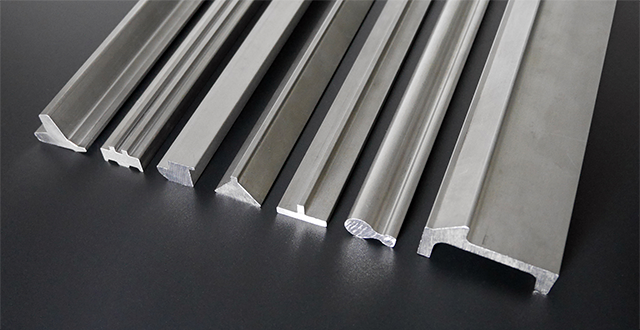 Example of use
Our technology meets to customize any kind of customers' requests.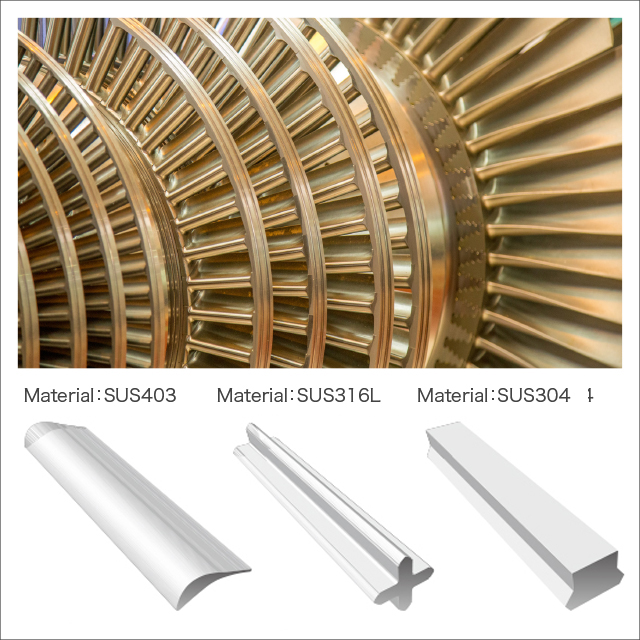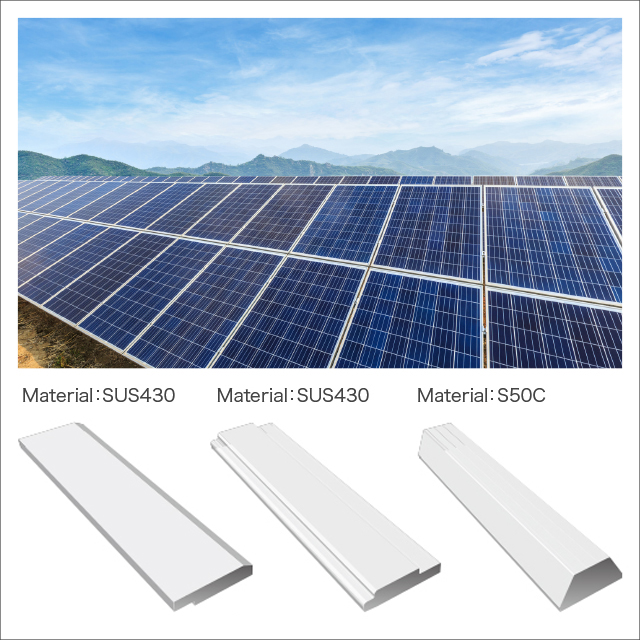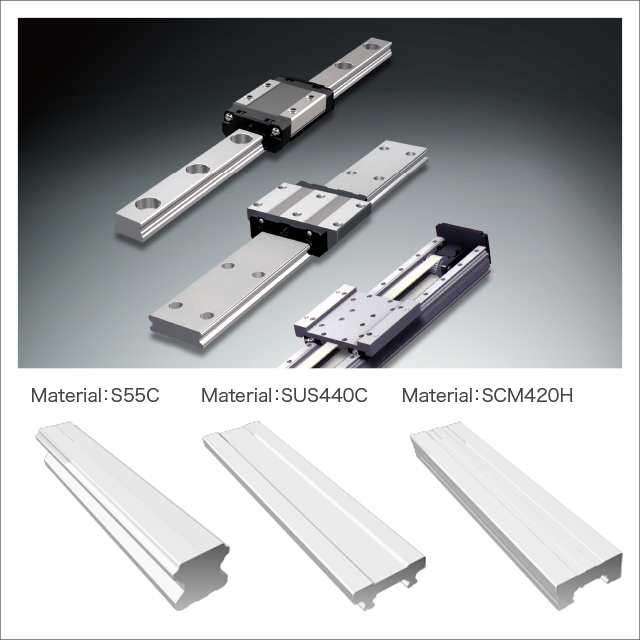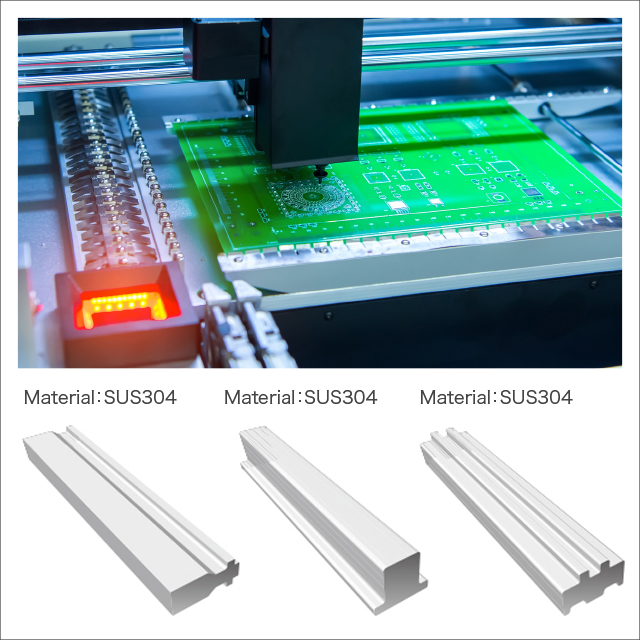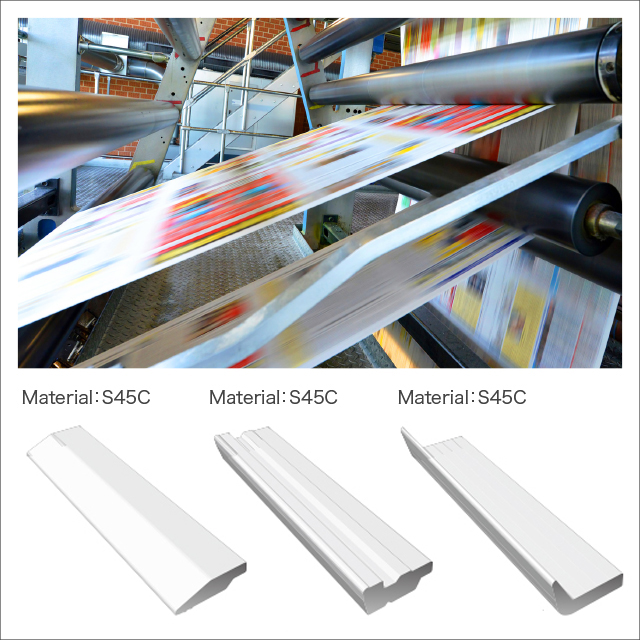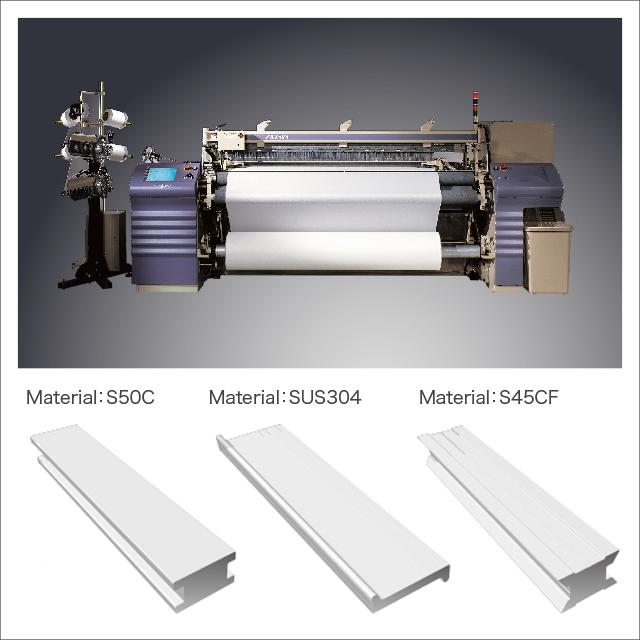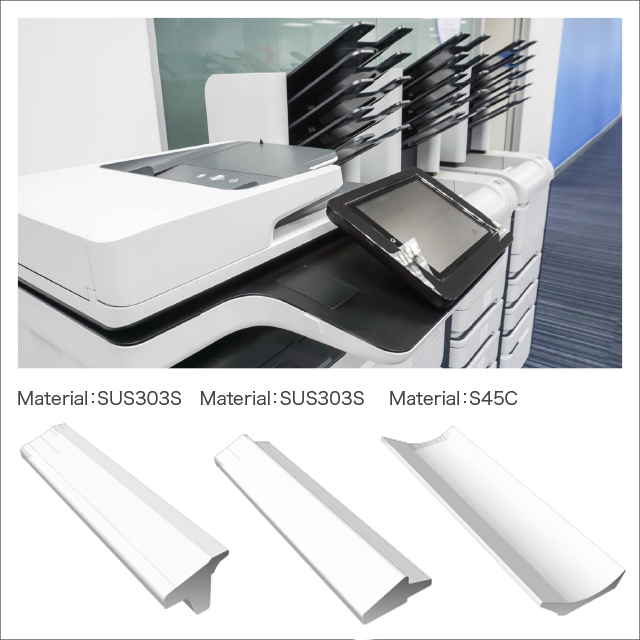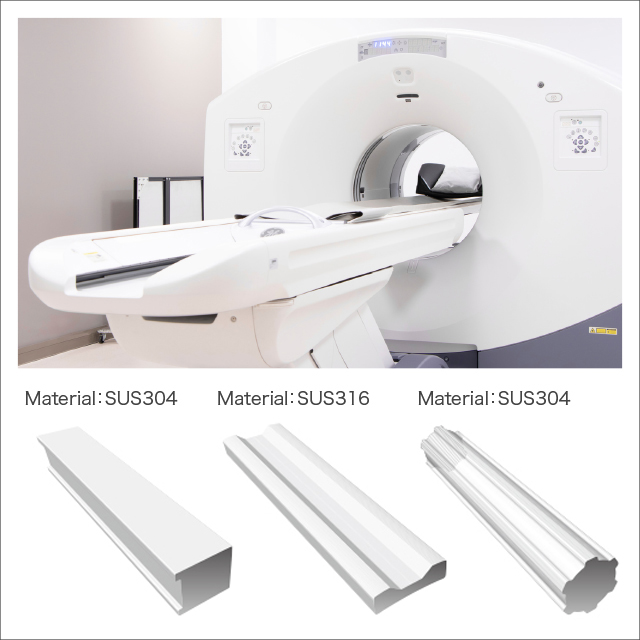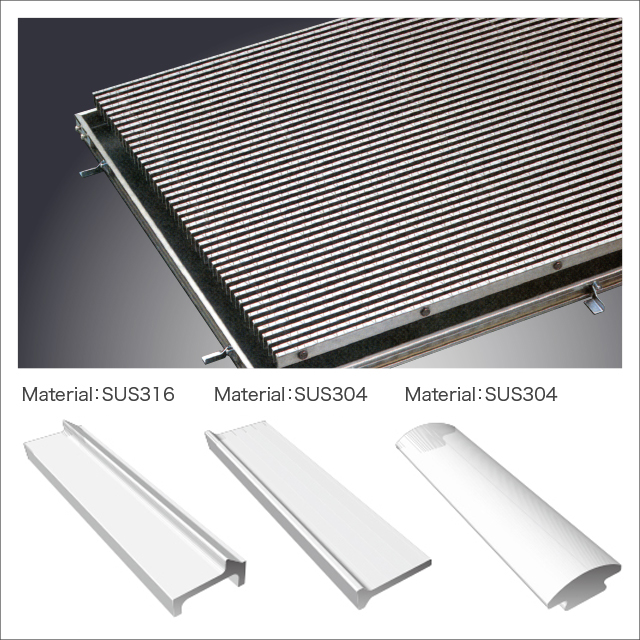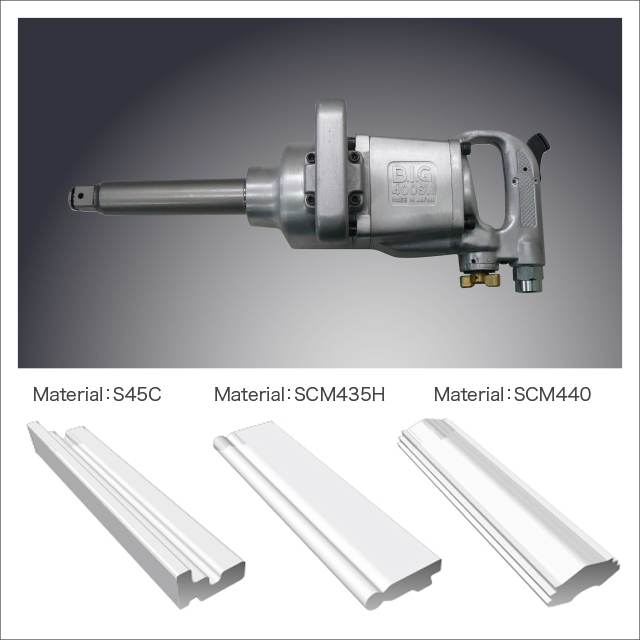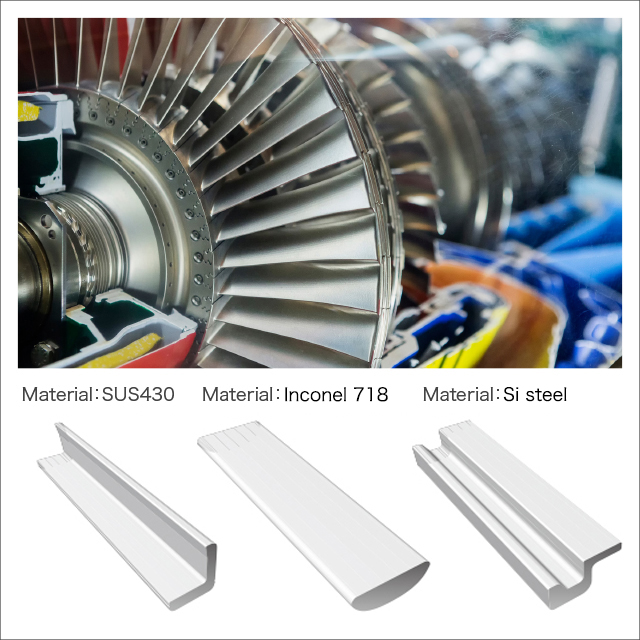 ・Machine Tools
・Industrial machinery
・Automobile
・Food machinery
・Civil construction
・Measuring instrument
・Rail car
・Aircraft
・Shipbuilding
・Agricultural equipment
・Firearm
Stainless steel flat bars
In addition to austenitic stainless steel, we also manufacture general stainless steel, heat-resistant steel, corrosion-resistant alloys, heat-resistant alloys, and other special steels with flat and square steels of the specified dimensions.
If you can use it as an appropriate size material for cutting, you can shorten the processing time and improve the yield.
■Product types
●Cold finish Bright : surface (hairline, others)・Skinpass・Pickling (satin finish) surface
●Hot finish : Pickling (satin finish) surface
■Main applications
●Architectural hardware, Food machinery, Chemical plant, Power plant